Electric Car Chargers
We are a Dublin company specialised in Electric Car Chargers, installed from €995 (with the €600 SEAI Grant).
Get a Quote
EV Chargers
We stock, supply and install a high-quality range of Electric Car Chargers to power your eco-friendly, cost-effective electric vehicle. Now cheaper than ever, with a €600 SEAI Grant.
Electric cars are the future. At the start of the millennium, cars running solely on electricity seemed to be a dream.
Nowadays, it is not unusual to hear — or not hear — an electric car passing by. As the electric car becomes more affordable and mainstream so too will the need for accessible home electric car chargers.
There are many advantages to owning an electric vehicle. Besides the obvious cost-effectiveness of them (coupled with the ever-increasing fuel prices in Ireland), a great advantage is the benefit to the environment.
It is possible to power fully electric cars with clean or renewable energy which helps to lower our impact on the planet. As electric vehicles also do not emit exhaust fumes, they also help to reduce pollution meaning the air is cleaner and purer. This is particularly beneficial for busy areas and town centres.
If you are thinking of making the switch to an electric vehicle (or you have already done so), you need to choose a charger for your home.
We stock, supply and install a high-quality range of electric car chargers to power your eco-friendly, cost-effective EV.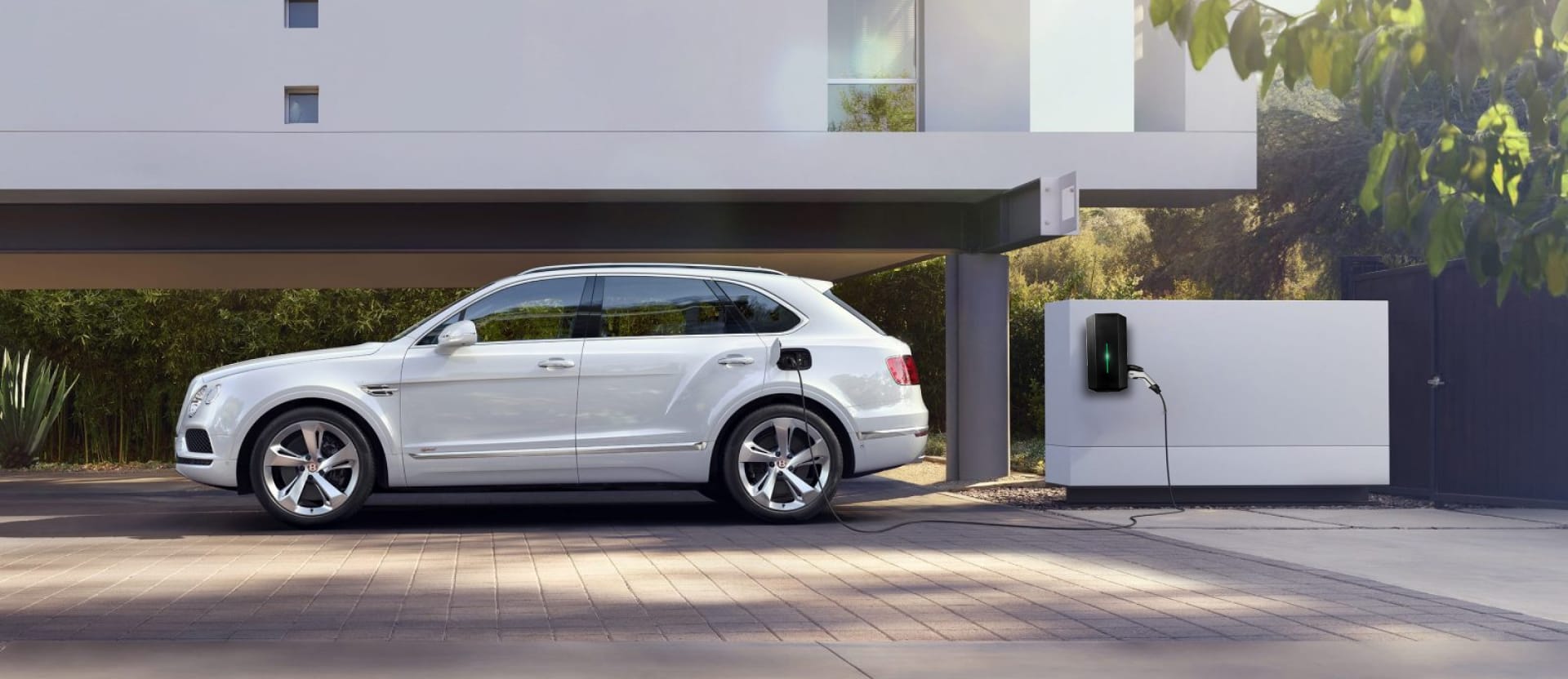 Electric Car Chargers Ireland
The target for the Government of Ireland is for a third of cars to be electric by 2030.
This is in line with the targets of other EU countries to ensure there is less pollution and a more sustainable future for younger generations. The number of electric cars in Ireland is growing fast.
In Ireland there is also a growing infrastructure of public electric car chargers, however in order to get the optimum use of an electric vehicle you will need to also purchase one for at-home charging.
We provide the best electric car chargers Ireland and can help you with advice and the installation of the perfect charger for your new set of wheels.
Electric vehicles are also kind to your wallet. The price of electric cars has been going down as they have become more mainstream and, taking into account the current SEAI grant towards an electric car charger installation, you would be surprise how affordable they can get. As road tax in Ireland is based on emissions, vehicle road tax is also cheaper with an EV compared to petrol or diesel cars. VRT is also lower on EVs which is a huge incentive for many.
The advantages to electric vehicles are so clear that it's easier than ever to make the switch to electric for your next car purchase. Once you have made this decision, it is time to start finding out about home EV chargers in Ireland.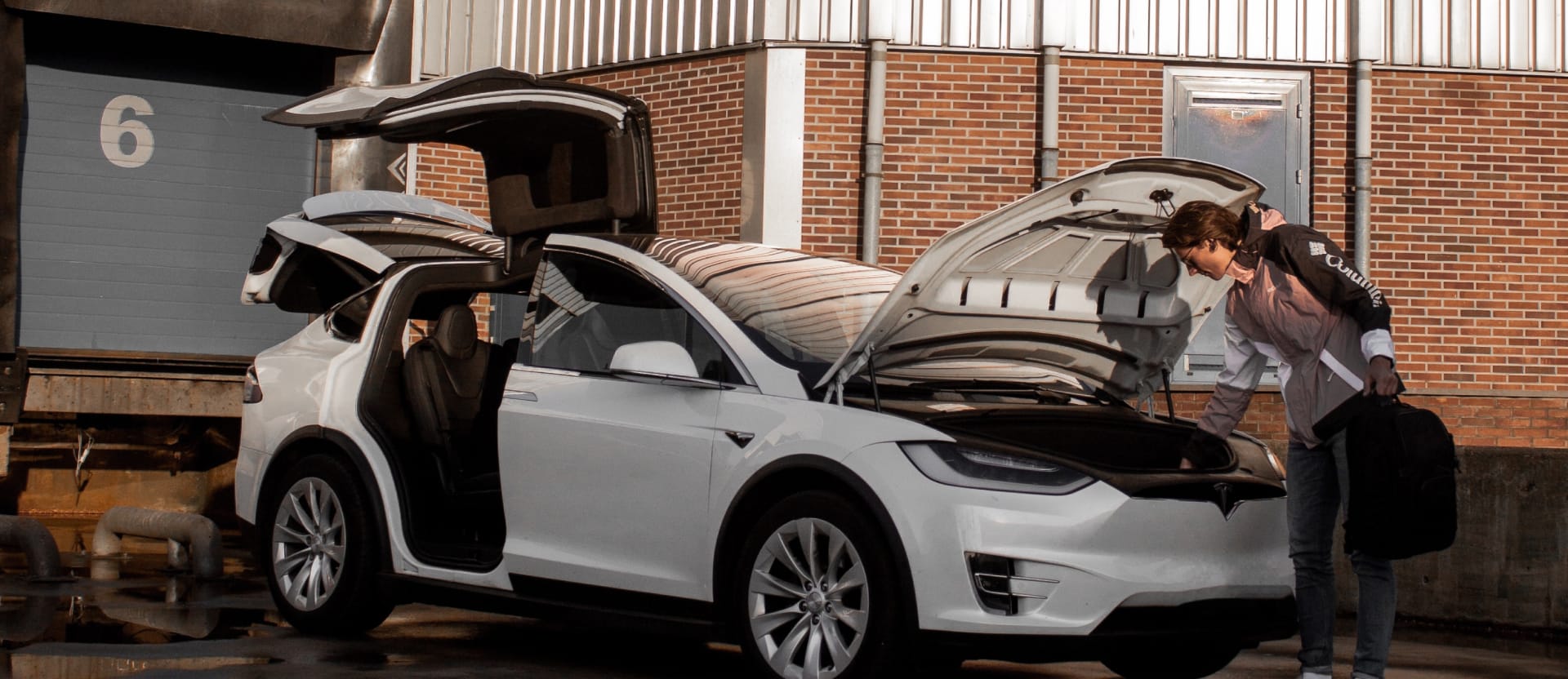 Electric Car Charger Benefits
Perhaps the biggest benefit of a home electric car charger is the convenience and flexibility it offers you. Rather than relying on public chargers, having your own charging station means you have complete control over when to charge your car.
This means you can charge overnight while you relax after a hard day at the office — the electricity is likely to be cheaper too.
A further benefit is that charging your car at home will be cheaper than using a public charging point.
The ESB also estimates that charging a car at home is roughly 4 times cheaper than driving and fuelling a similar sized diesel car. With such numbers, a home EV charger definitely looks like a good investment.
Another benefit of a home electric car charging point is that it can add value to your property. With the rise in popularity of electric vehicles and hybrids, having an EV charging station at your home could appeal to future buyers.
What Electric Vehicle Charger is right for me?
Even if you are a first time electric vehicle owner, choosing the right electric car charger shouldn't be hard.
Most electric cars sold recently in Ireland and the UK support Mode 3 Charging and use a Type 2 Cable.
All the charger models that we sell support this, and we can accommodate incompatible vehicles at request. We can, for example, provide our chargers with Type 1 cables.
There are some other things to consider when selecting the right charging point for your vehicle. Budget will always be a consideration, however with the SEAI grant, you are sure to find a charger within your price range and with the features you want. Our chargers and installation service have prices from €995 after the current €600 SEAI grant.
We provide both tethered and untethered EV chargers with cable lengths of 5 or 7 metres. All our chargers are capable of a maximum output of at least 7.4kW to allow for charging your electric car fast.
For any help and advice around choosing the right charger for electric cars, contact one of our experts today.
Electric Car Chargers for Homes
We supply and install a range of reputable electric car chargers for homes which are sure to suit your needs. They are compatible with most EVs sold in Ireland and the UK, but they have differences in terms of price and additional features such as WiFi connectivity.
Car Charger Installation Service
We offer an installation service on all of our domestic EV chargers in Dublin, Kildare and Wicklow. We can also deliver our electric car chargers nationwide in Ireland.
We employ experienced and trained electricians and are SEAI registered, giving you the assurance that we will set up your charger quickly and safely.
The prices indicated above include standard installation with every car charger unless otherwise stated.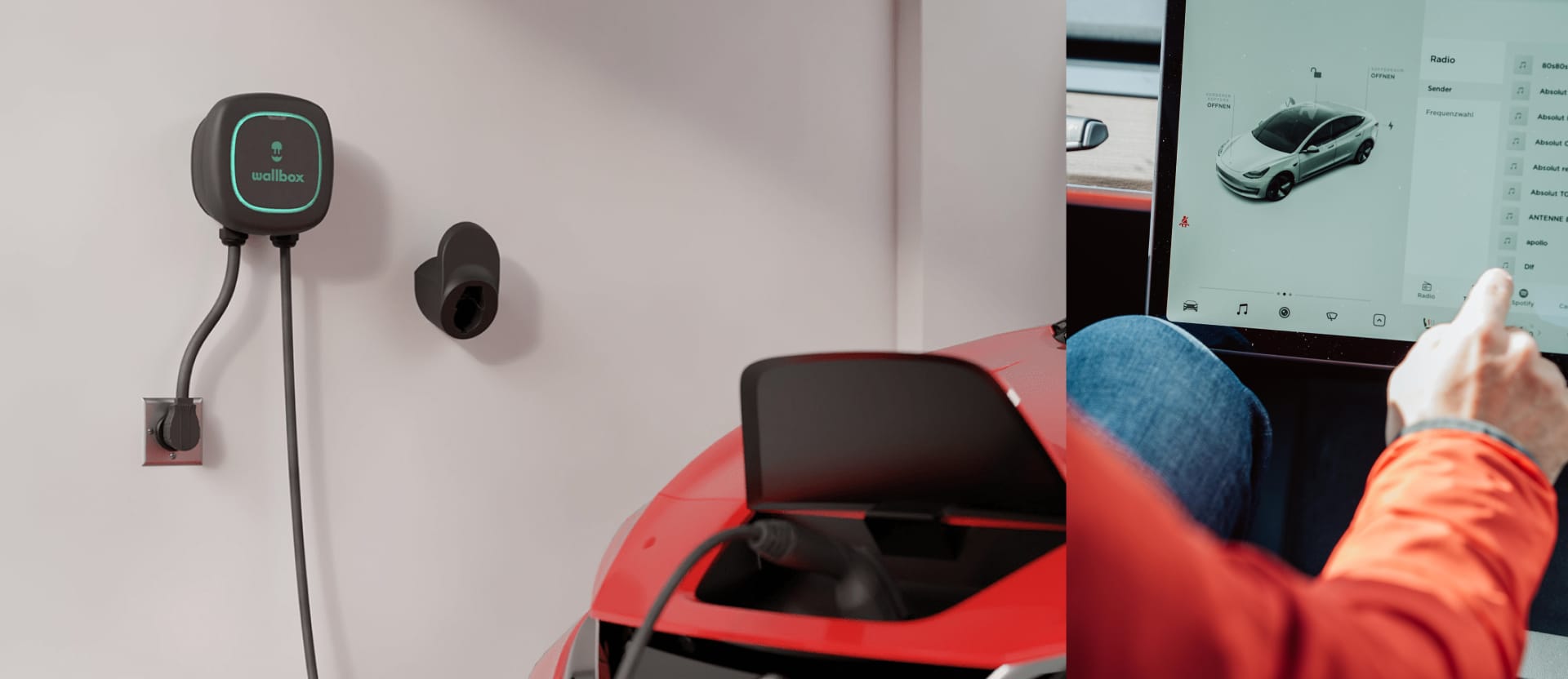 Best Home EV Chargers for your Car
Just as the range of companies manufacturing electric cars has increased so too have the companies offering Home EV chargers.
We only stock products made by reputable companies, certified and up to all EU standards of quality and safety to ensure we are able to provide the best home ev chargers for your car.
No matter which charger you choose, your car and household will always be safe.
How Are Home Chargers Installed?
Your home EV Charger will need to be installed by a qualified electrician.
There are two main ways to carry out an installation:
Install a breaker on the line coming from the ESB box (on the house's side) and connect the charging station there. This is the standard method of installation.
Connect the charging station through the fuse board inside the house. This approach requires more work from the electrician and usually comes at an extra cost. For a clean job, walls need to be cut, then fixed and repainted.
Where Can I Install an Electric Vehicle Charger?
Your installer will help to advise on the best location for your home charger. Chargers are usually installed to the wall of your house or a wall in your driveway. The best location depends on your home.
How Does EV Charging Work at Home?
While you can charge most cars from a regular power outlet, the best and most efficient way to charge your vehicle at home is using a dedicated EV charger.
Some models of chargers include smarter features which allow you to track spending and switch charging on and off remotely from your smartphone. The actual charging process is simple and plugs directly into your car.
Should I Charge My Electric Car Every Night?
If you use your car each day you can safely charge it each night.
Some people are worried about the possibility of over-charging, however manufacturers have made it essentially impossible to overcharge and damage the battery. If you are unsure, you should check the car handbook for further advice and guidance.
Can I Charge My EV In The Rain?
Yes, you can charge your EV in the rain. Cars and charging points are fitted with protective layers to prevent any damage, sparks or short circuiting.
How Long Does It Take to Charge An EV?
This varies depending on the make and model of the car and charger used. As a guide, single phase chargers are limited to 7.4kW so an average EV will take all night to charge.
Advancing technologies in newer models of electric cars and electric car chargers keep shortening the time necessary for a full charge.